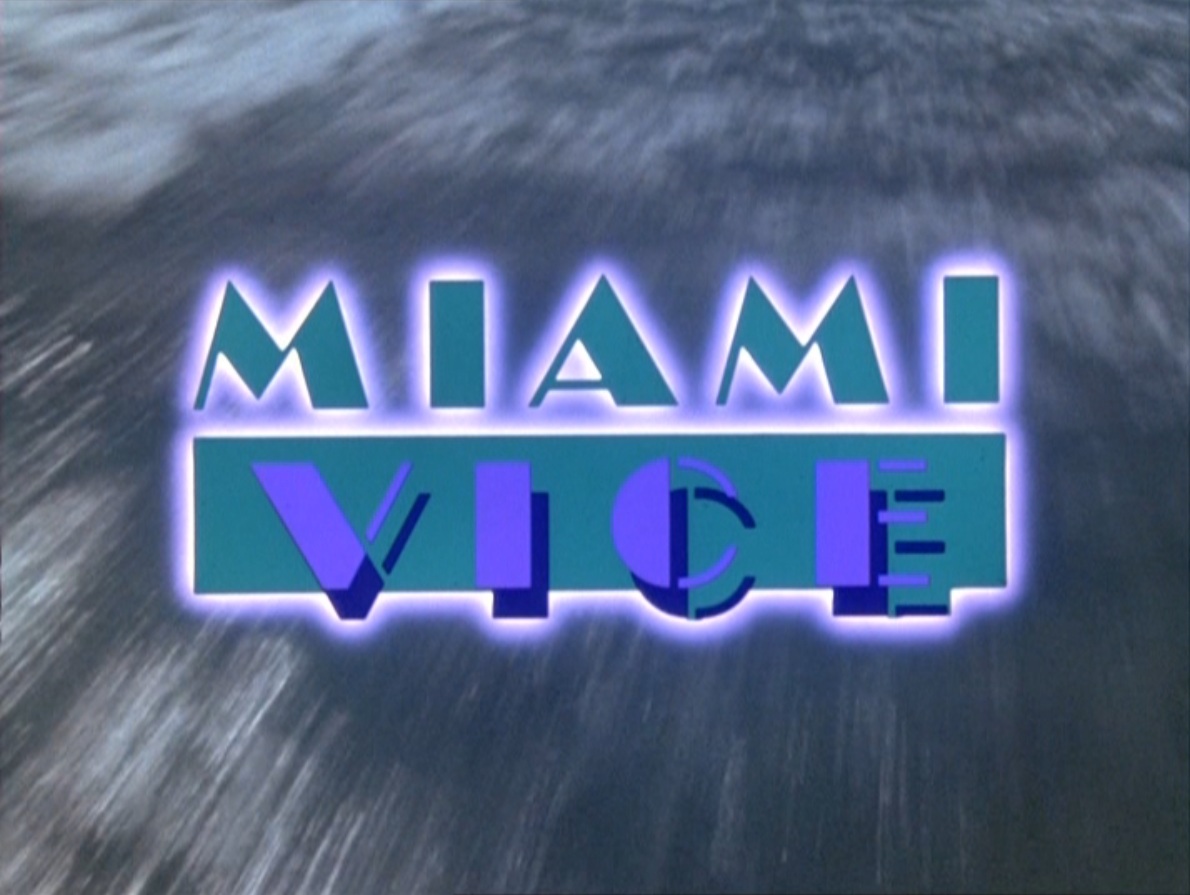 It's Friday! Although I haven't posted anything this week, I've still got to watch my new favorite show. This week's episode was brought to me by Hulu Plus. It's free, but I have to deal with commercials. But, it's worth putting up with commercials to watch this show.
---
This episode was directed by Lee H. Katzin and written by Joel Surnow. The original air date was October 5, 1984. This episode was not too heavy on music. Today's guest star is Charlie Barnett. He was a stand=up comedian, but he is probably best known for playing the Irene Cara obsessed Tyrone in the 1983 movie, DC Cab.
In this episode, there is a Jamaican gang that is responsible for a series of deadly drug ripoffs. There is an action scene right at the beginning. Crockett and Tubbs are doing a stakeout for a drug deal. The parties arrive, and immediately one group machine gunned down the other group, then took off in a van. Crockett and Tubbs gave chase in their own van. After a great chase, the bad guys got away.
The Vice squad busts a petty criminal named 'Noogie' Lamont (Charlie Barnett). While in the station, Noogie informs the squad that he has a connection with Desmond Maxwell – the leader of the Jamaican gang that they are after. Noogie proves to be a handful for Crockett and Tubbs. He tried taking off on them, and then said he didn't know Desmond after all. So, they cut ties with Noogie.
Then things get real when a couple of Vice cops were gunned down by the Jamaicans. We met them earlier in the episode when they were hanging with Crockett and Tubbs on a boat. They made a friendly wager on who would make the most busts by the end of the month. They were good guys. So, this lit a fire under Crockett and Tubbs to find the gang.
They then find out that Noogie actually served time with Desmond in prison. So, he did know Desmond after all. They are back in business. They have Noogie set up a meeting between them and Desmond. We get the joy of seeing Tubbs turn on a Jamaican accent. During the meeting, Crockett sends Noogie away. Then they tell Desmond to meet them at an address to make a drug deal later on that night. The address was Noogie's place. And Crockett had no intention of telling Noogie, figuring that he would wig out if he found out they would be meeting there.
Before the meeting, they get a call saying that the shooters were arrested. The main thing to take away from this is that they got the call in Crockett's CAR!! There was this new invention called the Car Phone. Ah, '80s technology! Anyway, they let Noogie go since they didn't need to have the meeting anymore.

Oh by the way, the shooters that were arrested were Haitian, and not Jamaican. Tubbs knows the difference. We had heard him talking in a Jamaican accent earlier, so he knows what he's talking about. Crockett and Tubbs find out that the real shooters were still
loose. So they call Noogie, since they had set up that meeting earlier – which would still happen. Noogie tells them that the Jamaicans are there, and are holding him at gunpoint.
The Vice squad hatches a plan to rescue Noogie. Crockett goes to Noogie's to act like the deal is still on. He tells them the money is in his car, and that he would get it. One of the Jamaicans goes to the car with Crockett. When he opens the trunk, Tubbs is inside. He shoots the Jamaican with a taser. Then Crockett and Tubbs go back up, and we have a Miami Vice shootout!
Music
This week's music is Reggae themed.
"Reality Dub" by Linton Kwesi Johnson
"Jammin'" by Bob Marley
"King Tubby" by Augustus Pablo
"Well of Souls (Feel the Spirit)" by Wailing Souls
Final Thoughts
This was another classic Miami Vice episode. There were car chases, shootouts, and humor. The music in this episode was not '80s style music. We did get some Bob Marley though, mahn. The music did have the perfect tone for the episode.
The only thing I didn't care for was that they used super-slow-mo in the key action sequences. It was used at the end of the car chase at the beginning of the episode, and then again during the climactic shoot-out. I'm not a fan of that. This was a big reason why I had a difficult time getting into Walker, Texas Ranger. But, the slow-motion action did not take away from the episode. It also looks like it's possible for Charlie Barnett to make more appearances, as Noogie, on the show. He was outstanding and very funny in this episode. You can definitely see that he was a major influence on Dave Chappelle. Sadly, Charlie Barnett died on March 16, 1996 at the age of 41, from complications of AIDS (which he contracted through heroin abuse). I do enjoy all his acting work that I've seen so far.
Overall, I loved this episode, and would highly recommend it.
Follow @returntothe80s