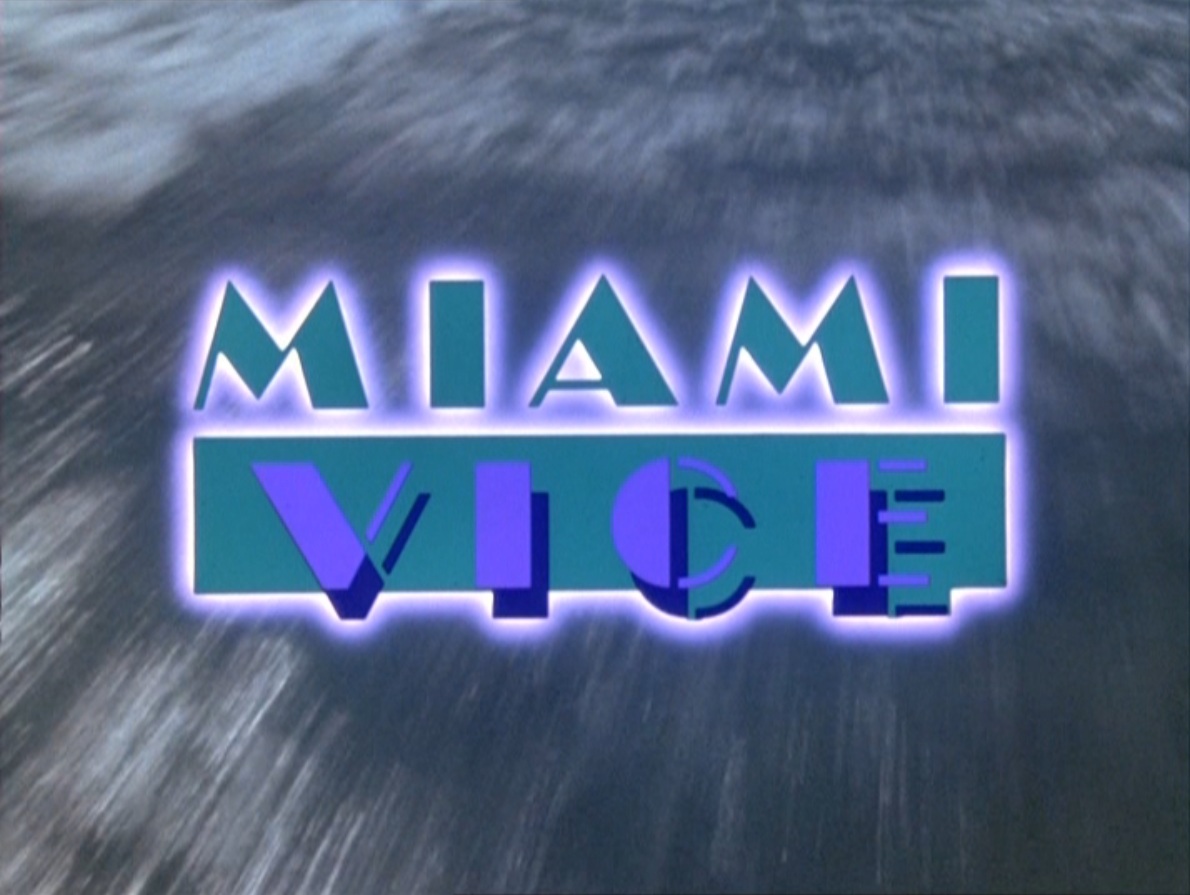 It's Friday! So, you know what that means. Time for some Miami Vice! I've been waiting for this episode. It features the arrival of Edward James Olmos' Lieutenant Martin Castillo. Now, let's get into another awesome episode of Miami Vice!
---
Summary
This episode was directed by Lee H. Katzin, and was written by Alfonse Ruggiero, Jr. This originally aired on November 2, 1984.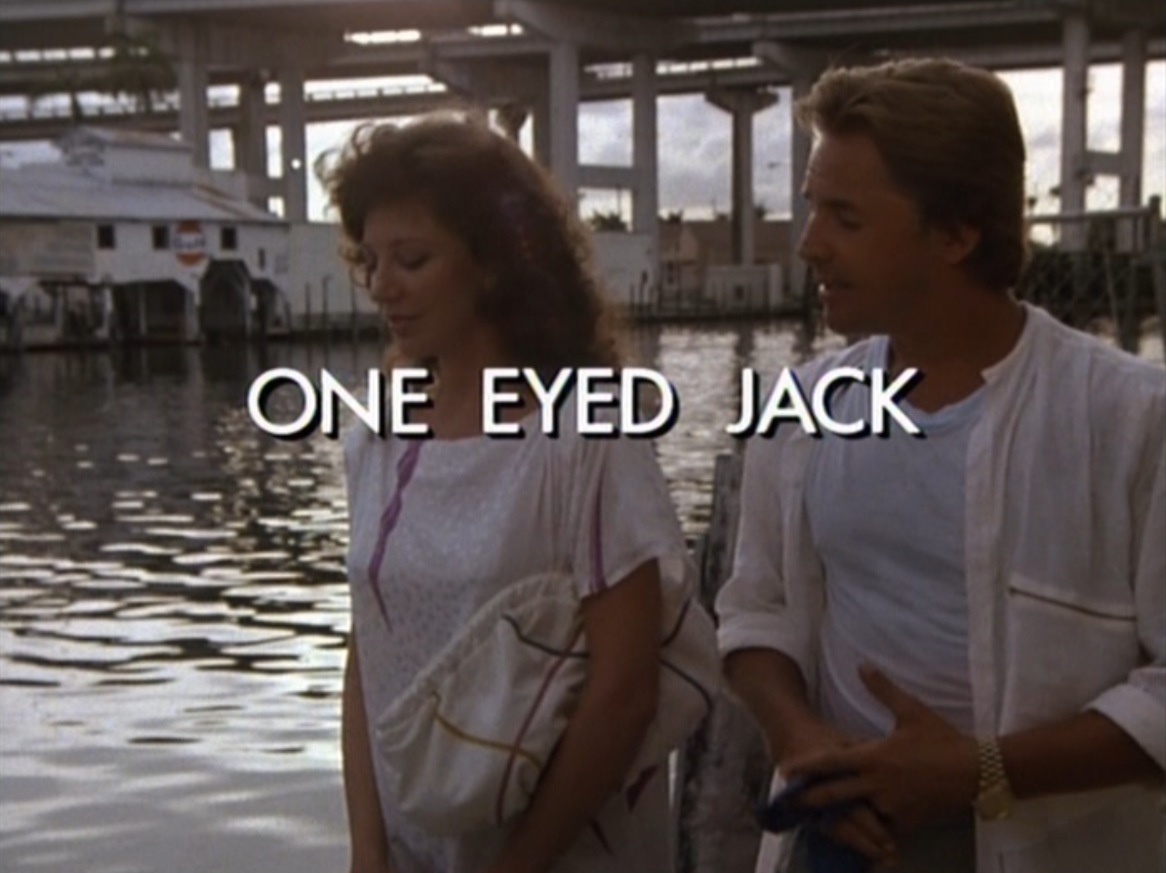 This episode opens with Crockett and Tubbs performing a stakeout on a gambling ring. I'm noticing that quite a few of these episodes start off with a stakeout. There's a woman getting into an argument about money she owes. Then a big guy comes in and gets physical with her. In comes Crockett and Tubbs to the rescue! They fight the guy, and they look the same as I probably would, if I had to take him down. It looked funny seeing Tubbs jumping on the guy's back, then getting thrown off. They all went tumbling through a window. After a bit of a struggle, our heroes finally subdue the guy. As they are cuffing him, Crockett looks up and sees the woman they saved. They look at each other like they already know each other. Cue the theme song!
I was right. They do know each other. They hadn't seen each other since she got married 8 years earlier. She's $11,000 in debt with some dangerous people. So she asks for Sonny's help. She wants him to get her husbands equipment back from Vincent DeMarco (Joe Dallesandro), a loan shark.
Back at the precinct, the new lieutenant comes in. There's a lot of activity going on, and nobody's paying attention to him. So he lets out a whistle that shuts everybody up. He asks where his office is. In the corner, of course! After a little while, Crockett arrives. Lieutenant Castillo is walking by and Crockett introduces himself. Then Castillo asked if he filed his report yet, for the takedown they just did. He said no, not yet. Castillo stares him down. If looks could kill, Crockett would be dead, many times over.

Crockett meets up with DeMarco, and tells him to give the equipment back, or he's going to make DeMarco's life a living hell. After Crockett leaves, DeMarco's boss, Al Lombard, appears. Lombard is played by one of the big guest stars this week – Dennis Farina.
Oh man Elvis is at it again! We see two wildlife cops on the dock, trying to take him away. Apparently, some Dr. Lindeman was having a party, and Elvis decided to crash it. Crockett arrives in time, and tells them that they can't take Elvis because he's part of the police department.
Next, Sonny is being arrested by an internal affairs officer, Ben Schroeder (Dan Hedaya, known best for playing Carla's husband, Nick Tortelli, on Cheers). They all go to Castillo's office to try to hash things out. Schroeder is sticking to his guns, and Crockett is insisting that he's being set up. And if Castillo thinks that Crockett is going to just stand on the sidelines while this is going on, he's crazy!
Sonny sees Barbara's husband, Jerry. Apparently Barbara, Sonny's friend that he was helping, is missing. Next we see Barbara going into DeMarco's car.
Now we're in a casino, with Tubbs doing well. He ends up setting up a meetup with Lombard. Tubbs sees Crockett in the morning to tell him. Then Crockett gets a call saying that Barbara is dead.

Tubbs get's in business with Lombard. He goes to a cockfight with DeMarco to collect money from the guy who runs it. They give the money to Lombard, at a club. While DeMarco is dancing, Tubbs is talking to Lombard, and hints that DeMarco is skimming money. When DeMarco comes back to the table, Lombard invites both of them for lunch the next day. After Lombard leaves, Tubbs tells DeMarco that it's not going to be a social hour. Lombard thinks DeMarco is skimming money, so he's a dead man walking. Meanwhile, Castillo has been looking into Crockett, and is pretty sure Crockett's not the type to take bribes. He goes off on Schroeder, who's been busting Crockett's balls all episode. So Castillo proves to be tough, but sticks up for his guys.
The next day, they get DeMarco, who is fearing for his life, to come into the police station. Apparently, DeMarco is the one who set Crockett up. So, they make him fess up and sign a confession. And he is to wear a wire during their "lunch" with Lombard.
While following them around on a boat, Crockett sees that somehow Jerry (Barbara's husband) got on the boat, and has a gun. Things are going south now, so in moves the cops.
Crockett arrives just as Jerry shoots DeMarco. They arrest Lombard, who says he'll be out in time
for his 2:00 racquetball game.
The episode concludes with Crockett and Tubbs performing some "sanity maintenance" by fishing off Crockett's boat at 10:00 at night. The end.
---
Music
There were some good song choices in this episode.
"New Girl Now" by Honeymoon Suite
"Wonderful Tonight" by Eric Clapton
"Jump (For My Love)" by The Pointer Sisters
Final Thoughts
Once again, this was a really good episode. There were no chases, and there was no big shootout. It didn't matter. The acting was great. Dennis Farina and Dan Hedaya were outstanding guest stars. And I'm so glad that it looks like Edward James Olmos is going to be a great addition.
---
Once again, I would love to hear your thoughts on this episode, or on Miami Vice in general.
Follow @returntothe80s