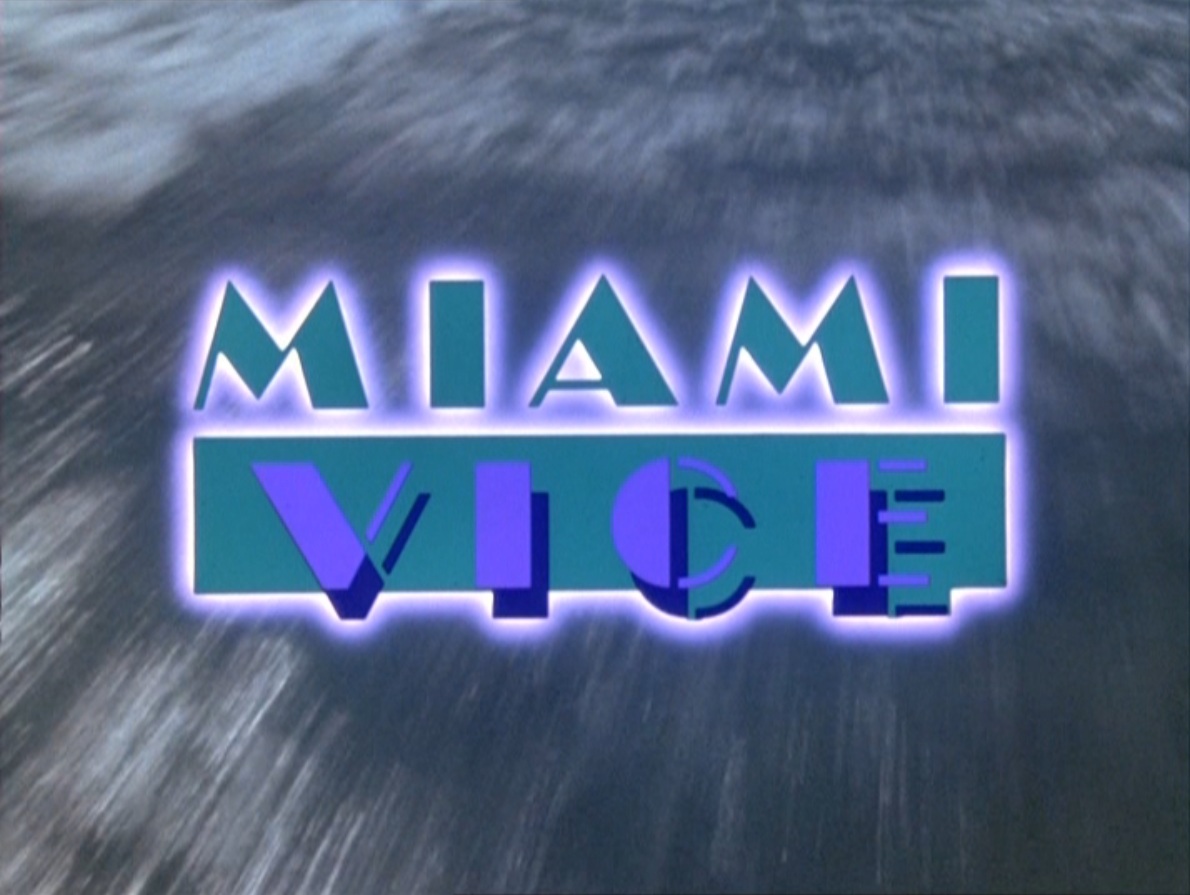 It's Friday! So, you know what that means. Time for some Miami Vice! There were no big names in this episode. Yet, it was still a very good episode. So, you know this is a great series if they don't need any stunt casting for it to be a solid show. Now, let's Return to the '80s, and see what's going on with Miami Vice.
---
Summary
This episode was directed by Georg Stanford Brown. We've had both Starsky and Hutch each direct episodes of Miami Vice. Now we have another director who came from a '70s cop show. Georg Stanford Brown is best known for his role as Officer Terry Webster in The Rookies, which ran from 1972 to 1976. This episode was written by Philip Reed & Joel Surnow, and originally aired on November 16, 1984.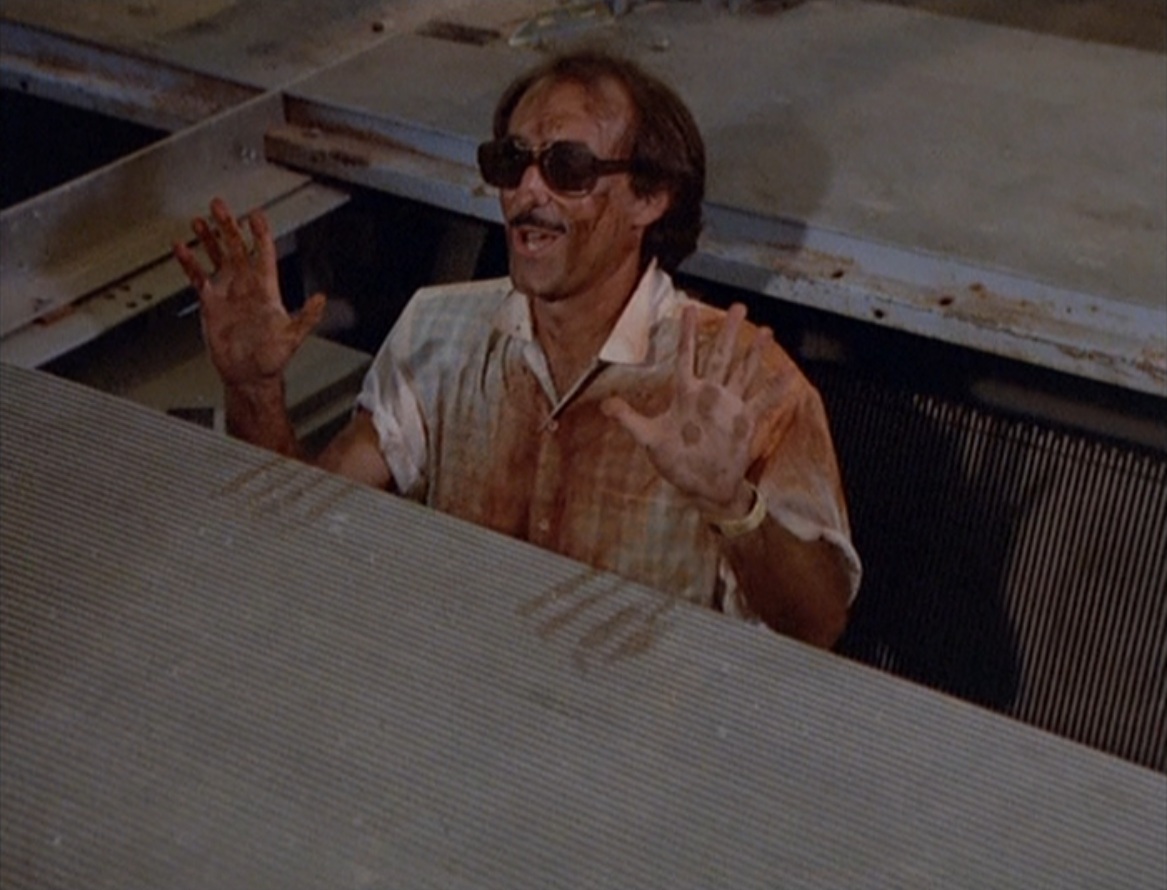 Just when you think you have the answer, somebody changes the question. I figured every episode would begin with a stakeout or undercover operation. But, this episode starts with a foot chase. A bank was robbed, and Crockett and Tubbs were in pursuit. They corner the guy, and it's
Izzy. Izzy is played by Martin Ferrero, who played the cross-dressing hitman in the pilot episode. He reminds me of Fredo Corleone. But, if you don't know him from this show, you may know him as the lawyer from Jurassic Park.
Anyway, Crockett and Tubbs catchy Izzy literally red-handed, as he is covered in dye from the money dye pack. Queue the opening theme:
As Crockett and Tubbs interrogate Izzy, he tries to make a deal to give them Louis McCarthy (William Gray Espy)- a drug smuggler.
Next, we are at a yacht club, where Tubbs is watching Crockett riding around in a speedboat. McCarthy is into speedboat racing, and is also watching. Tubbs passive-aggressively challenges McCarthy to race in an upcoming event. McCarthy said that the race is already closed to any more participants. He told Tubbs that he could watch. Tubbs left, and got in the boat with Crockett. Apparently, they recognized one of McCarthy's sidekicks, Dale Gifford (Charles McCaughan), and decide to pay him a visit.

They go to Gifford's house, and through their conversation, we learn that Gifford is an informant. They ask him why he never gave McCarthy up to them. McCarthy is smart, and makes everything
look legitimate. They go through the books, and see some money going to a suspect account. Apparently, Gifford is skimming money
for McCarthy's girlfriend, Vanessa (Maria McDonald), without McCarthy knowing.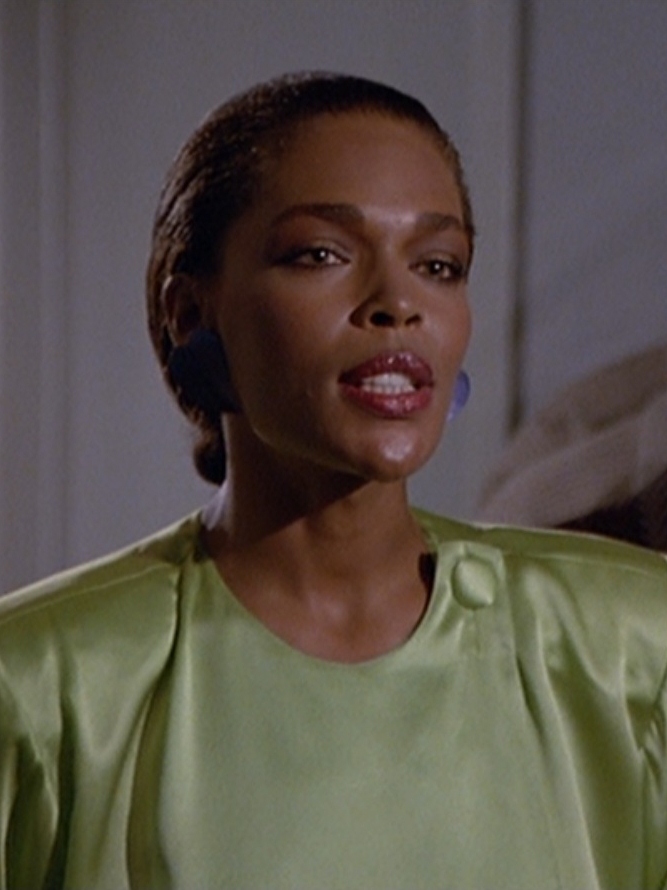 Crockett and Tubbs go to the high end men's clothing store owned by McCarthy, and run by Vanessa.  When Vanessa made her entrance, this is what Tubbs looked like:
So you know that there's trouble brewing ahead.
They meet with McCarthy,and try to get him to do a drug deal, but he doesn't bite. Instead, he invites them to a party that he is having that night.
They go to the party which has dancing. And in Miami Vice, whenever there is dancing, you know that there will be some '80s music playing! In this case, it was Rod Stewart's "Some Guys Have All the Luck".
The guys go to a room where McCarthy is shooting pool, winning a game without the other guy even taking a shot. So, Crockett challenges him. If he wins, then they get to race in that speedboat race. If he loses, then McCarthy gets Crockett's Ferrari. After McCarthy breaks, Crockett, takes his turn, and gets every shot. So, now he can race. They all go back to the party, and Tubbs and Vanessa hit it off.

Just as McCarthy is confronting Tubbs about "Getting over" with his woman, there is a scream outside. OK, whose dead body was found? It was Gifford's body.
Crockett needed $25,000 to get into the speedboat race, but he did not get approved by the station. But, Castillo told him that he could probably get the money from Gina and Trudy as they were about to make a bust. So Crockett and Tubbs go help out as backup, even though Switek and Zito are already there. I am really warming up to those guys. I had never known about them before, but they bring a great comic relief to the show. In this instance, Zito was pretending to be a life guard, hitting on a hot blonde. I love when Crockett says to Tubbs and Switek, "Oh man, we should never put him on the beach. Hi could blind someone".
The bust goes down, we get a mini chase, and Crockett and Tubbs get their money to get into the race.
Now, we have the boat race. It was a good way to fill up several minutes.
Tubbs, Crockett, and Zito were riding together, and noticed that McCarthy's boat disappeared, but then reappeared in front of them. They never saw him pass them. They realized that he had two identical boats. The one McCarthy was in now, had the drugs in it. The report it in to Castillo, then go on to win the race, and the rest of the gang is there to arrest McCarthy.
But, the episode's not over yet! While Tubbs was getting it on with Vanessa, Crockett was having a cuddly evening with Gina, when Izzy showed up a Crockett's boat. He found the gun that killed Gifford. They found out Vanessa was the one who killed him. Crockett and the gang arrive at Vanessa's house just as Tubbs is leaving. They give him the news. He said that he would make the arrest. So, he went back to the door, and told her that he didn't want to arrest her, but he had to. The End. It seems like these episodes have had sudden endings lately.
---
Music
This episode had some good music. There are four featured songs:
"Some Guys Have All the Luck" by Rod Stewart
"Self Control" by Laura Branigan
"Go Insane" by Lindsey Buckingham
"Born to Be Wild" by Steppenwolf
---
Final Thoughts
OK, I'm going to have to get real here and say that this wasn't the greatest episode. There were still some fun parts, but overall, this wasn't very well written. There were no big chase scenes and no gun fights. They put all their energy into the boat race, which wasn't that great. I much prefer the boat race from the John Candy movie, Summer Rental. But, I did watch this a couple of times, and I would still watch it over most things that are on television now.
Follow @returntothe80s