Hi Everybody! Our special guest writer, Robert Mishou, has come up with an awesome new series that I am so excited about. We'll call it Deep Tracks. Today's song happens to be my a-ha tune. We'll let Robert describe the premise of this new series. But first, I would like to give a shout-out to my very good friends Mario and Sean from 2 Friends Talking, who just published an interview they had with Robert. Please check it out and show them some love.
---
What you see here is the first installment of a new series. There are so many great songs in the '80s – so many hits that we all know and love, but too many of us are missing some awesome tunes that were minor hits or not even released as singles. Hence my series. I am going to take a look at songs by artists that did not hit the American Top 10. Album cuts, minor hits, and unreleased songs are all tunes that could make an appearance here. One artists in a week – five songs – one per day.
The first artist is a-ha (you never capitalize the band's name!).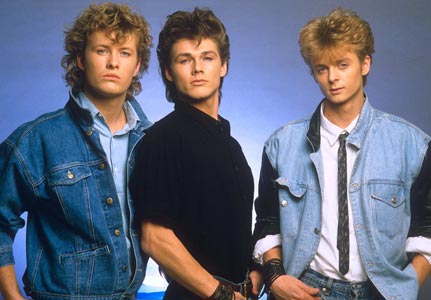 Everyone reading this right now knows a-ha's #1 hit "Take On Me." Just as many are picturing that amazing video right now. I will confess to being a HUGE a-ha fan – so much so I even saw them in concert November 7, 1986, at the Frankfurt Festhalle. Remember, I grew up in Germany (1981-1987), and this band has been enormously successful across the European continent. In the U.S. they are definitely one hit wonders; in Europe they are one of the biggest musical acts to come out of the '80s, amassing twenty top 40 hits; they were able to extend their careers well into the 2000s. I love their albums (in the '80s: Hunting High and Low, Scoundrel Days, Stay on These Roads) and would like to give you five songs that are essential listening for a-ha in the '80s.
The Sun Always Shines on T.V. (1985)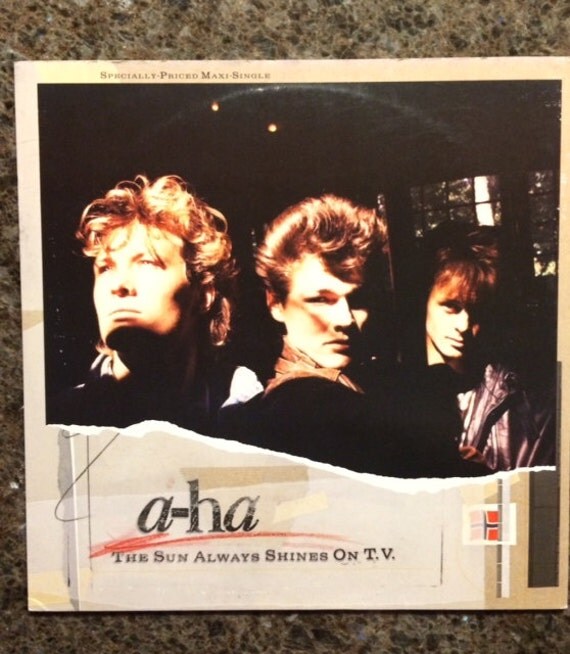 This song was the second release from a-ha's first album Hunting High and Low. While it is true that I got hooked on a-ha with "Take On Me", I like this song way better. It did reach #20 on the AT 40, but was a top 5 hit in Germany, Holland, Ireland, and England. Back when I owned this on cassette, this was the first song on side 2 – many were the times that I listened to the album beginning on side 2 – that is how much I like this song. The songs begins with with calmly paced keyboards and Morten Hartek's high pitched, haunting vocals, "Touch me, how can it be / Believe me, the sun always shine on TV / Hold me, close to your heart / Touch me, give all your love to me / To me." . . . then the song kicks in with an admirable, harder than expected, rhythm guitar. I really like this song because it shows a bit of diversity in the music (way more of this is coming). There is a strong keyboard presence, but the song is not completely dependant upon it like "Take On Me" is. a-ha is also able to achieve a much fuller sound with strings that are added later in the song. Lyrically, this song is a bit more intriguing than then their earlier mega hit. The first verse shows more depth than most would expect based on "Take on Me"; this one contains, "I reached inside myself and found / Nothing there to ease the / Pressure off my every worrying mind / All my powers waste away / I fear the crazed and lonely / Looks the mirror is sending me these days." This song is an excellent place to bust through "Take On Me" and begin your exploration of a-ha in the '80s
Follow @returntothe80s