Hi Everybody! Welcome back to this week's Top 40 Countdown. Today, we will cover songs 20-11. If you missed the previous songs, you can go back and check out songs 40-31, 30-21. and 20-11.
I don't know about you, but I think this has been a fantastic week of music so far. And I'm sure you will all enjoy the top 10 this week! Once again, if you want to listen to the song, just click on the song title. Now let's Return to the week ending September 25, 1982, and wrap up the countdown.
---
This song was the lead single off of Donna Summer's self-titled 1982 album. The album was produced by Quincy Jones, and Jones and Rod Temperton who wrote Micahel Jackson's "Rock with You", were also the writers on this song.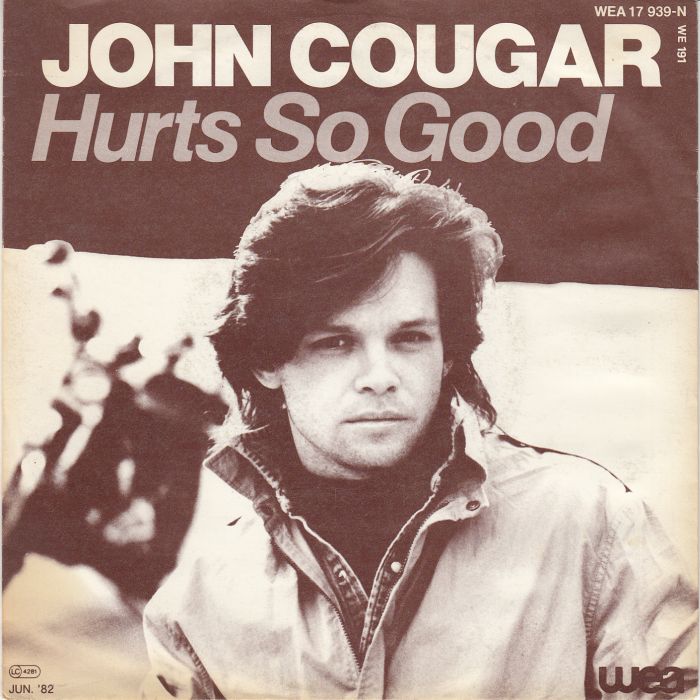 Great, classic rock song by John Cougar (pre-Mellencamp). This song, off of his American Fool album, could not quite grab the top spot, as it peaked at #2.
A great song associated with a great movie – Fast Times at Ridgemont High. This was the highest-charting single of Browne's career, topping out at #7. It would also be his last Top 10 single. But, what a way to go out!
We now arrive at the debut of Men at Work. This was their first hit, off of their debut album, Business as Usual. This song was inspired by Colin Hay having been hounded by bill collectors prior to making it big.
Now, time for som Prog Rock. I love this song. It really brings me back to the early '80s. The heart of the band was Alan Parsons (duh) and Eric Woolfson. Other than that, they brought in session musicians. Before they started the band, Alan Parsons was an assistant engineer for the Beatles' last two albums, Abbey Road and Let It Be, and in 1973 he engineered Pink Floyd's Dark Side of the Moon. Not too shabby!
Perhaps best known for her 1978 hit, "Don't Cry Out Loud", this song was Melissa Manchester's biggest hit. It peaked right here at #5 this week. It earned Manchester the Grammy Award for Best Female Pop Vocal Performance for the year 1982, besting nominated performances by superstars Linda Ronstadt and Olivia Newton-John as well as Juice Newton and Laura Branigan. Quite a feat. Another cool fact about this song is that two members from the band Toto played on this song – Steve Lukather (guitar) and Jeff Porcaro (drums).
This began my love of the band Survivor. "Eye of the Tiger" was easily my favorite song at the time. As much as I love Rocky III, this song made it even better.
It's so crazy that Survivor is one of my all-time favorite bands, and Jimi Jamison, the band's lead singer through most of the '80s, had followed me on Twitter before he died. And what's just as amazing is that Survivor's original lead singer (who also performed this song), Dave Bickler, also follows me. Aaaand we have interacted!
So we interacted, AND he is recording new music! 12 year old me would have never thought that this would happen.
This was Chicago's big comeback. They had not had a hit since 1978's "No Tell Lover". The Chicago 16 album was Chicago's first album with Warner Bros. Records, and their first with legendary producer, David Foster. They changed their sound, and became commercially successful again.
---
Before we get to the top 2 songs of the week, let's check out what was topping some of the other charts this week:
The Number-One Country tune was one we have already seen in this countdown – "What's Forever For" by Michael Martin Murphey
Topping the R&B charts was another song we've already seen in this countdown – "Jump to It" by Aretha Franklin
The rockingest song in the country this week was "Everybody Wants You" by Billy Squier
Number one on the Dance charts was "Love Come Down" by Evelyn King
And the number one Album this week contains 2 songs that are in the Top 10 this week – John Cougar's American Fool
We already heard one song in this top 10 from John Cougar. Now it's time for a little ditty about Jack & Diane. This was Cougar's biggest hit, topping the chart for 4 weeks. John said that the clapping in this song wasn't supposed to be included in the finished song. It was recorded with the clapping in order to help keep tempo and then it was to be removed. However, he realized the song did not work without it.
We finish the countdown with The Steve Miller Band, which may be great news to some. However, The Steve Miller Band is one of those bands that I can't quite warm up to. Being a rock fan, I guess I'm supposed to like them. But, I can only enjoy their songs for about a minute before I lose interest. This song isn't horrible though, so it definitely does not ruin a great week of music.
---
Well that wraps up this week's countdown. I hope you enjoyed it as much as I have. I know these countdowns are popular, so I will try to do them more often. Hopefully, it won't be long before we see the next one.
In the meantime, Keep your feet on the ground, and keep reaching for the stars.
Follow @returntothe80s