This is the most wonderful time of the year for me! If you have not noticed, Every Quote of the Day, that I post here in October, comes from a horror movie. And in the spirit of the Halloween season, The Banzai Retro Club is hosting a crossover event covering the first horror movie that scared them.
Check out some of the entries:
---
I'm going to take a little step back out of the '80s to start with my horror movie history.
We Return to the summer of 1978. I was 7 years old at the time, when I saw this movie trailer that scared the crap out of me…
I said to my parents that there's no way I'd ever want to see that movie! That looked so scary! I was not aware of the first Jaws film. My first memory of Jaws was the game I had when the movie came out.
I must have been on summer vacation from school, so not long after I vowed never to watch Jaws 2, my grandfather decided to take me to the movies. You can see where this is going, right? And yes, my family is full of ball busters! Anyway, he took me to Apple Valley Cinemas to see Jaws 2. My ego got the best of me, and I decided to suck it up and watch the movie, and do it without closing my eyes. And I'm so glad I did! The movie started off with a bang, as scuba divers were attacked. Since it was not gory and graphic, I was not scarred for life. Quite the opposite. It gave me an adrenaline rush.
I was intrigued with how Roy Scheider's Brody tried to convince everybody that there was a shark out there. I felt so bad for him when he was in the watch tower, and spotted the shark, and got everyone out of the water in a panic – just to find out it was a school of bluefish.
Another thing that drew me in to the movie was the group of kids. They were mostly teenagers, with the exception of Brody's son, Sean. I was around the same age as Sean, so I could relate to him. They were all having fun on their boats and rafts, until Jaws decided to crash the party.
The kills were not graphic, yet the movie was still scary and intense. Can you imagine?! A movie can be scary without somebody being tortured for 2 hours! I was so into the movie, that I got Jaws 2 trading cards so I could relive the movie over and over in those pre-VCR days.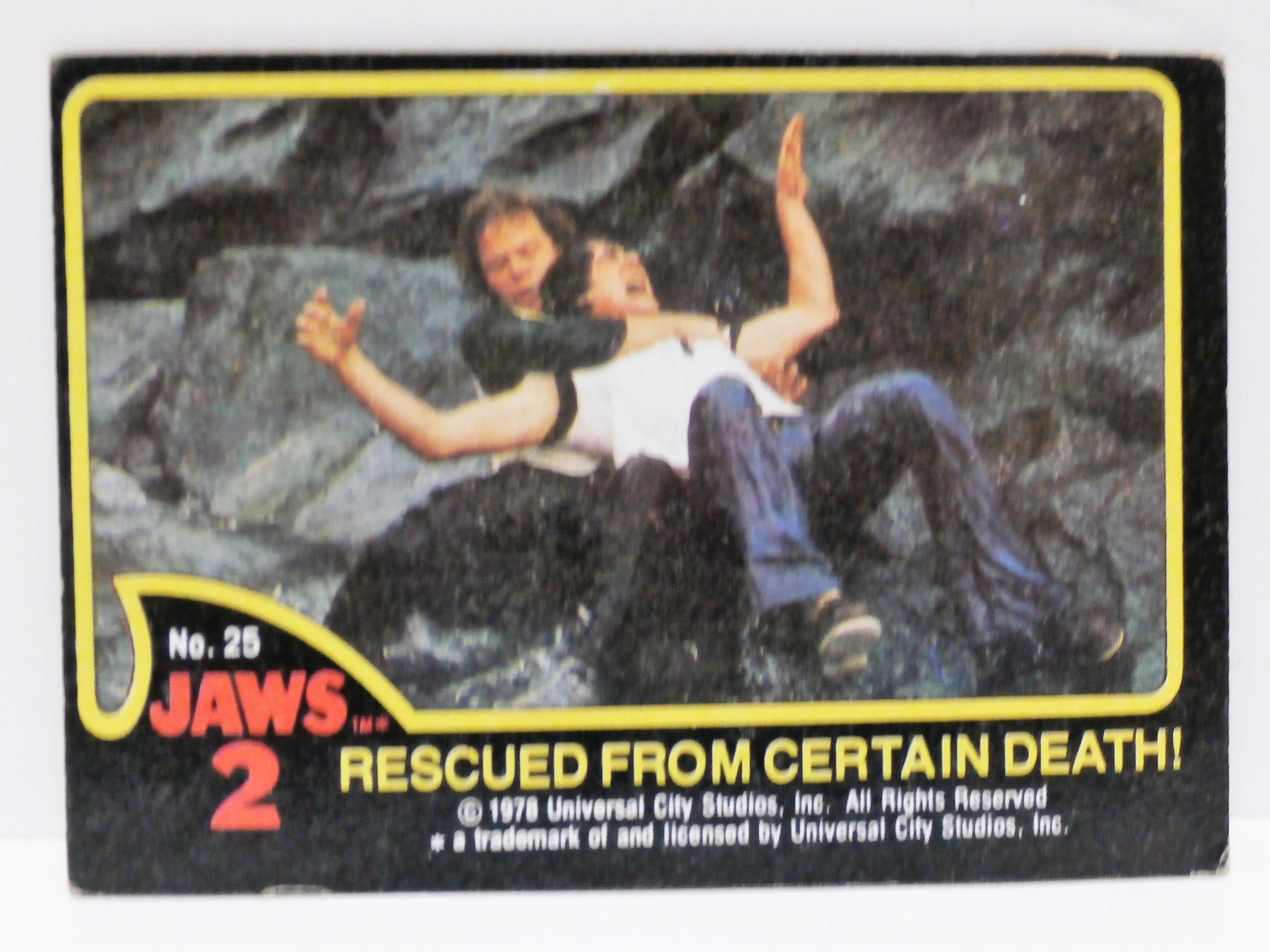 Last week, I watched the movie again for the first time in years. I still enjoyed it. I didn't find it as scary this time. And even if I hadn't seen it before, I could have predicted what would happen in a lot of the scenes. But, it was still a fun movie.
As it turns out, instead of being scared to death of Jaws 2, it became a gateway to my love of horror movies. And boy, did the '80s have a a boatload of them!
Do you have any memories of Jaws 2? What were your first scary movies?
If you'd like to buy or watch this movie on Amazon, click on the movie poster below:
Follow @returntothe80s