In honor of John Ratzenberger's 68th birthday, here are some Cliff Clavin quotes from Cheers:
From the 1986 Thanksgiving episode, "Thanksgiving Orphans":
Sam Malone: Come on, you guys, come on. We don't have to bite each others' heads off here.
Cliff Clavin: It may be the only thing we get to eat this day, Sammy.
---
From the 1989 episode, "Death Takes a Holiday on Ice":
Carla LeBec: I bet the only reason he married you was because he knocked you up.
Gloria LeBec: How do you know that?
Carla LeBec: Babe's intuition.
Gloria LeBec: Yeah? Well, maybe that's the same reason he married you.
Carla LeBec: Yeah, but with me, it wasn't a cheap thrill. It was a very tender moment in the back of a Datsun hatchback.
Gloria LeBec: [raises her hand] Toyota Corolla. Front seat.
Cliff Clavin: All right ladies, ladies, let's stop right now, huh? Uh, all this talk about conceiving your children in these cars. This makes me sick. Doesn't anybody buy American anymore?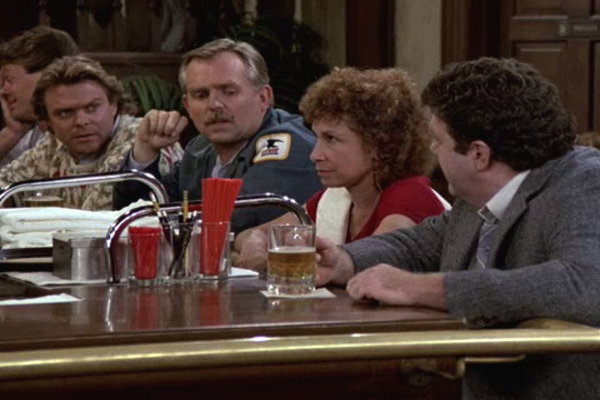 ---
From the 1987 episode, "My Fair Clavin":
Cliff Clavin: Listen up everybody. Clifford Clavin has decided to make a major life change.
Carla LeBec: Don't bother. You'd be a dorky woman too.
Follow @returntothe80s