Welcome back as we continue the countdown! If you missed the previous articles, you can check out songs 40-31, 30-21, and 20-11. Well, this has been an incredible week of music – especially the previous 10 songs. And now we have reached the top 10, which has some more classic music I think you'll enjoy. So, let's Return to the week ending May 28, 1983, and find out what were the biggest hits that week.
This is a great way to start the Top 10! Bryan Adams' big breakthrough single is still one of my favorites by him.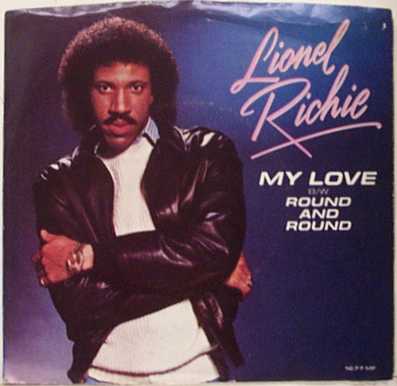 This awesome ballad was the third single released off Richie's self-titled debut solo album. Kenny Rogers also provided backing vocals on this track.
Next up is another song from a debut album of an '80s powerhouse. This song was the second single released from Culture Club's Kissing to Be Clever album (after "Do You Really Want to Hurt Me"). This song is one of my favorite Culture Club songs.
Easily my favorite Branigan tune! I love all her music, but this is #1 for me. What an incredible talent she was. I was so upset when she died on August 26, 2004. This song was the lead single from the Branigan 2 album. This debuted on the charts the same week her breakthrough hit, "Gloria", dropped off the charts.
And the hits keep on rolling! This single off of Prince's 1999 album was his first to break the top 10. This is one of my favorite Prince songs.
Once again, we have another classic '80s tune. This was Thomas Dolby's only top 40 hit in the U.S. It peaked right here at #5. One more thing before we move on to the next song. Science!
Men At Work were extremely hot in the early '80s. This was in the heart of their big run. The second single from their second album, Cargo, would peak at #3.
I think everybody here may have possibly heard of this song, maybe. We all know that Eddie Van Halen famously plays the guitar solo here. But, you may not know this fun fact: there were a few members of Toto who played on this song – Steve Lukather (guitar, bass guitar), Steve Porcaro (synthesizer), and Jeff Porcaro (drums).
---
Now it's the part of the countdown where we see what was topping the other charts this week:
Topping the Country charts was the legendary Merle Haggard with "You Take Me For Granted"
The #1 Rock song was "She's a Beauty" by The Tubes
The best R&B song was "Save the Overtime (For Me)" by Gladys Knight and the Pips
The #1 Adult Contemporary song was "My Love" by Lionel Richie
The #1 album was (yep, you guessed it) Thriller
And the #1 Dance song is also our #2 song
This song was my introduction to David Bowie. Bowie has always reinvented himself. This was during his pop period. I liked this song a lot, and there are so many great songs on the Let's Dance album, that I like even more.
We have now arrived at the #1 song this week. And what a way to end! My big '80s crush – Irene Cara. This is her signature song, but she has so many other great ones that get overlooked. I love her voice and music. Even though this song gets all the airplay, I still love it.
---
Well that wraps up this week's countdown. I hope you enjoyed it as much as I have. I'm going to try to keep this going next week by Returning to the year that The Empire Strikes Back came out. Then the following week – the week the new Star Wars movie is coming out – we are going to Return to (yes we're going there) 1977! So, that's something to look forward to. In the meantime, Keep your feet on the ground, and keep reaching for the stars.
Follow @returntothe80s